Mayo & Mayo
114 Sansome Street, #280
San Francisco, CA 94104
415-397-3713
info@mayoandmayolaw.com
TERENCE O. MAYO

415-397-1515
J.D. 1973, U.C. Berkeley Law School                  (Boalt Hall)
B.A. 1969, U.C. Berkeley
San Francisco real estate attorney Terry Mayo has a client driven practice, advising and litigating in all areas of real estate and business law.  As a California real estate lawyer, he represents owners of commercial real estate and residential real estate in negotiating and drafting leases, purchases and sales of California real property, tax free exchanges, commercial leases, commercial property refinancing, environmental issues, construction defect claims, tenant disputes representing landlords, easement and boundary disputes.  As a San Francisco lawyer for over 40 years, Terry is also an experienced business litigator who can handle business disputes through litigation and trial when the situation requires it.  Terry's combined experience in both business transactions and business litigation has made him an extremely effective advisor to his client in the handling of their every day business affairs and provides excellent legal advice for entity formation, structuring and dissolution and business agreement negotiation and drafting.
Terry is a member in good standing with the California State Bar, admitted to the U.S. District Court of the Northern District of California a member of the Bar Association of San Francisco's Real Estate, Probate and Business Referral Panels, and has represented many of the same clients for over 35 years.  Terry Mayo practices law the old-fashioned way – giving each client his full attention with prompt responses and careful attention to details.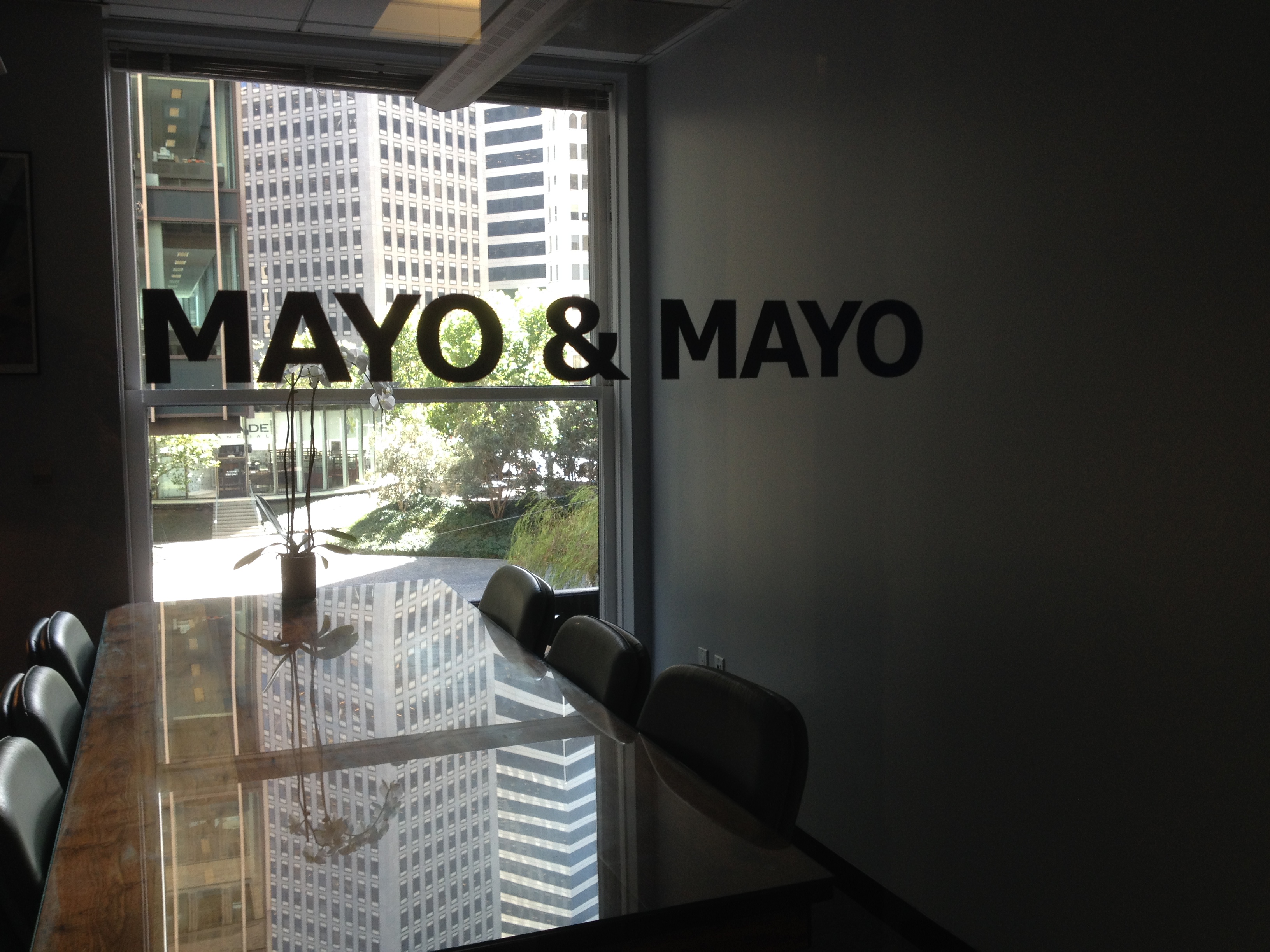 MARY E. MAYO

415-397-3713
J.D., 1996, U. of San Francisco                 American Jurisprudence Award in Estates
M.B.A. and B.A.,  U. of Cincinnati
San Francisco attorney Mary Mayo served as law clerk to the Honorable Randall J. Newsome, U.S. Bankruptcy Court in Oakland for two years before joining Brobeck, Phleger & Harrison in San Francisco as a litigation attorney with an emphasis in business litigation.  In 2000, Mary joined Globalstar, a satellite telecommunications company, as in-house counsel where she was responsible for review, negotiation and drafting of contracts, sales agreements, licenses and other agreements.  As a corporate lawyer, Mary provided both business and legal advice as general counsel to the domestic and international operating subsidiaries.  In 2004, Mary joined her husband in his law practice and she now specializes in probate, trust and estate planning law and litigation as well as real estate law.  Mary Mayo is also a certified California mediator.
Proficient in every aspect of probate law, trust law, probate litigation, trust litigation and estate planning, business law and litigation and real estate law and real estate litigation, Mary has represented clients in will contests and trust litigation, probate and trust administration, creditor claims in probate court, contract litigation, negotiating and drafting of business contracts as well as contracts for the purchase and sale of real property, lease negotiation and drafting, corporate formation and dissolution and the negotiation and drafting of business purchase and sale agreements.
Mary Mayo is a member in good standing with the California State Bar, admitted to the U.S. District Court of the Northern District of California, a member of the Bar Association of San Francisco's Probate, Real Estate and Business Referral Panels, and served as a volunteer mediator at the  Contra Costa County Superior Court, Civil Division, mediating breach of contract and real estate lawsuits.   http://www.cc-courts.org/
For a free consultation call 415-397-3713 or complete and send the following form: